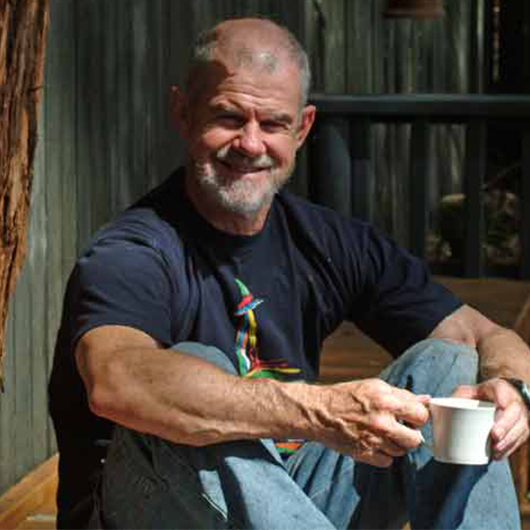 27 June 2021
Dear Members,
As you may have heard, Greg Jarmaine passed away peacefully on Sunday the 27th June 2021. His passing was due to Cancer. (Melanoma)
Greg was a remarkable individual and his list of lifetime achievements are very impressive.
Greg was associated with Surf Life Saving for all of his life and he was a multiple Australian representative in Surf Life Saving. He was an Australian Surf Ski Champion and was famous for riding his surf ski in some of the biggest waves ever seen on the Central Coast. History recalls Greg surfing a 40 foot waved on his ski on an infamous day at Terrigal.
Greg was the epitome of fitness and actually ran up and down the Terrigal Skillion 40 times for his 40th birthday. Academically, Greg won a high achievement medal for Physical Education (PE) at University and continued on as a PE Teacher for 35 years.
Greg was an accomplished Cartoonist and columnist for the Central Coast Express and also wrote for a health column in the same paper.
But his skill as an artist is mainly what Greg is remembered for. Holding over 30 art exhibitions, his paintings are in San Francisco and numerous locations throughout the world. Three of his paintings adorn the walls on the entry hallway to Shelly Beach Golf Club.
Greg has donated an estimated $50,000 of artwork to charities and events at Shelly Beach Golf Club over the years.
Greg was a very keen golfer and long term member of Shelly Beach Golf Club. He was also a past Board member and Junior Development Officer.
A golfing claim to fame is that he holed out with his second shot on the 11th hole in the Top Gun Shootout for eagle, but unfortunately the celebration was short lived as he was knocked out on the very next hole!
Greg will be farewelled at Greenway Chapel Kincumber on the Tuesday the 13th July 2021 at 12.00pm. Everyone is encouraged to attend as they can accommodate 80 inside but many more outside the chapel. After wards at Avoca Beach Surf Club if restrictions allow. Covid lockdown extensions may affect this.
It is requested, that in lieu of flowers please donate to either Skin cancer research or Parkinsons research.
RIP Greg Jarmaine.
Written by Peter Sliwinski with the assistance of the Jarmaine/Purnell family.