23 March 2022
Sunday 20 March, Shelly Beach Golf Club hosted its own Scramble 4 Person Ambrose. The event was extremely well supported by the members with 264 players competing during the day which earned four teams the opportunity to playoff to become the Shelly Beach Scramble Champions. The teams have qualified for the Championship Final which is to be held at Cypress Lakes Resort in the Hunter Valley.
From the morning field, we congratulate the teams of – Warren, Rod & Cameron Wehrle with Jason Allum as well as Jason & Katie Hudson with Julie Ragen & Mick Smith who both scored 55.375 nett.
From the afternoon field, we congratulate the teams of – Jamie Stephen, Jill Macpherson, Damian Cooper and Eva Hartzel as well as Jen & Corey Jones with Brodie Knowles and Craig Gaunt who both scored 56.75 nett.
The team who scores the lowest in the Championship Final at Cypress Lakes will be crowned the Shelly Beach Scramble Champions for 2022.
The course staff did an amazing job in preparing the course as we received a further 20mm of rain on Saturday which was on top of the recent 450mm of rain. Thanks goes out to the members who were able to follow the strict cart rules which ensured the success of the event today. Also thanks goes to Captain Peter for his work preparing the cart route which was significant for the success of the event.
Good luck to the four qualifying teams in the Championship Final.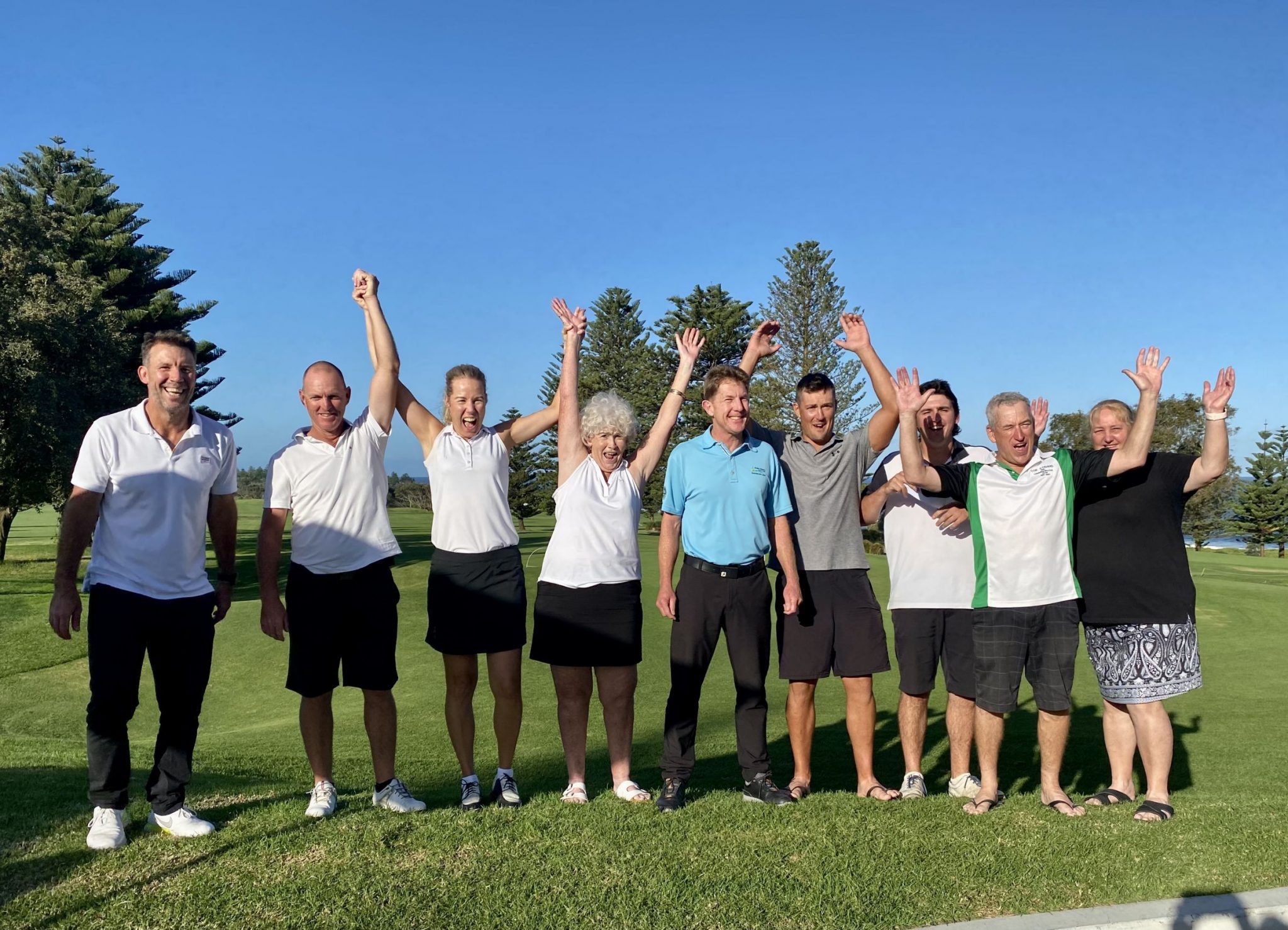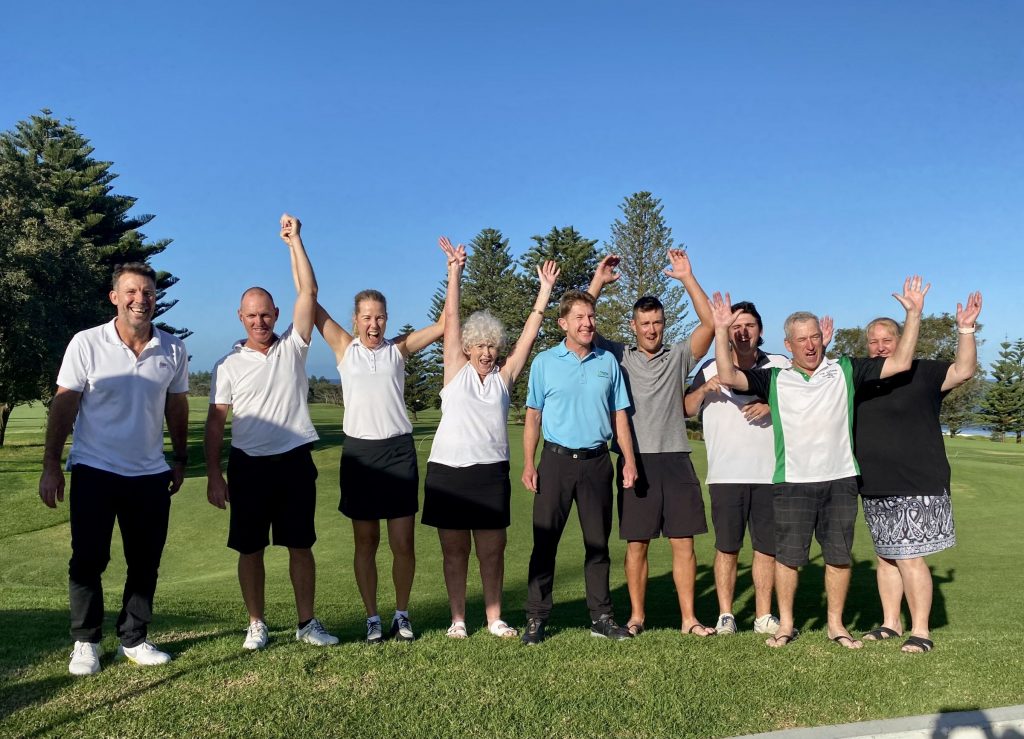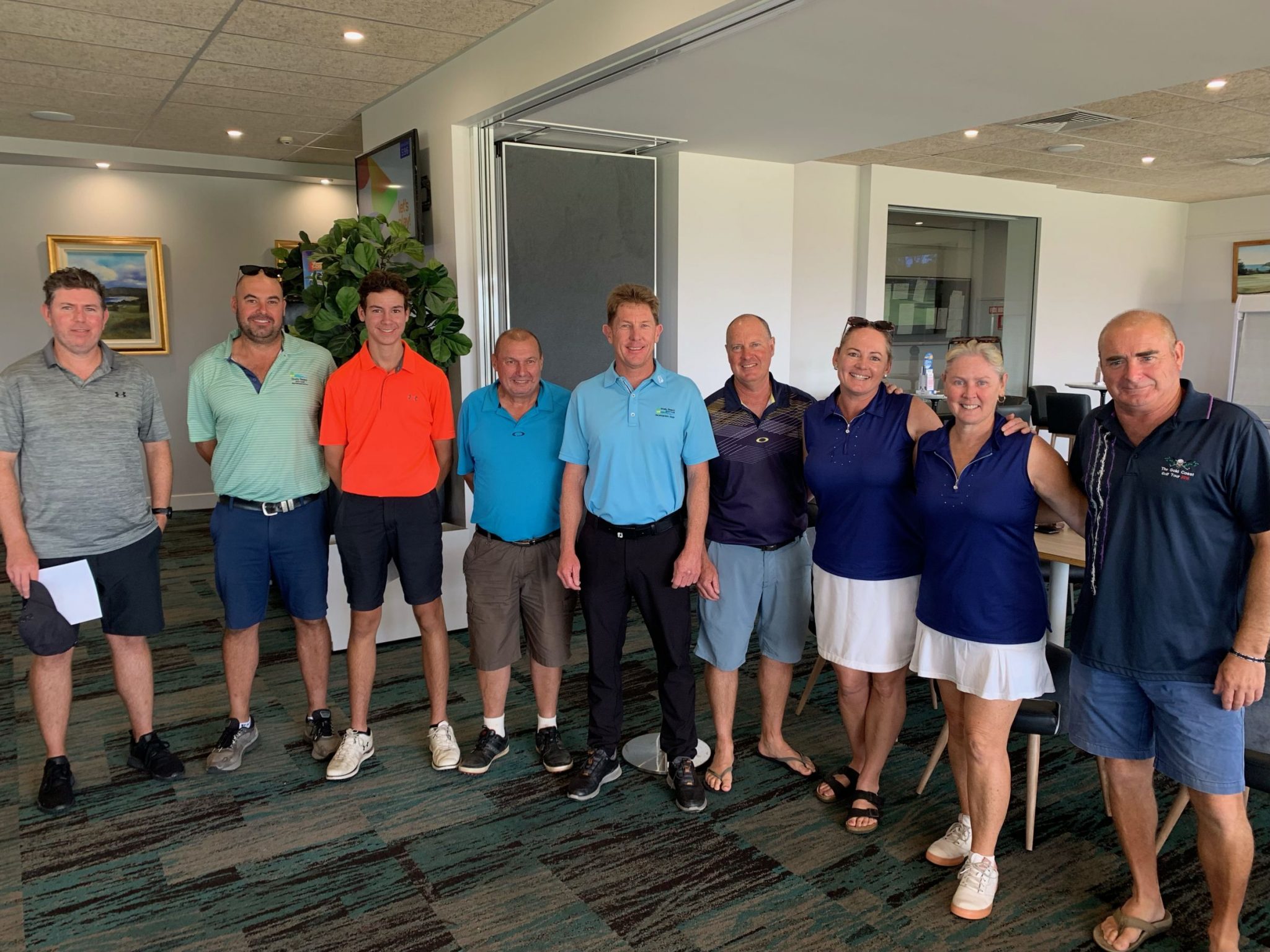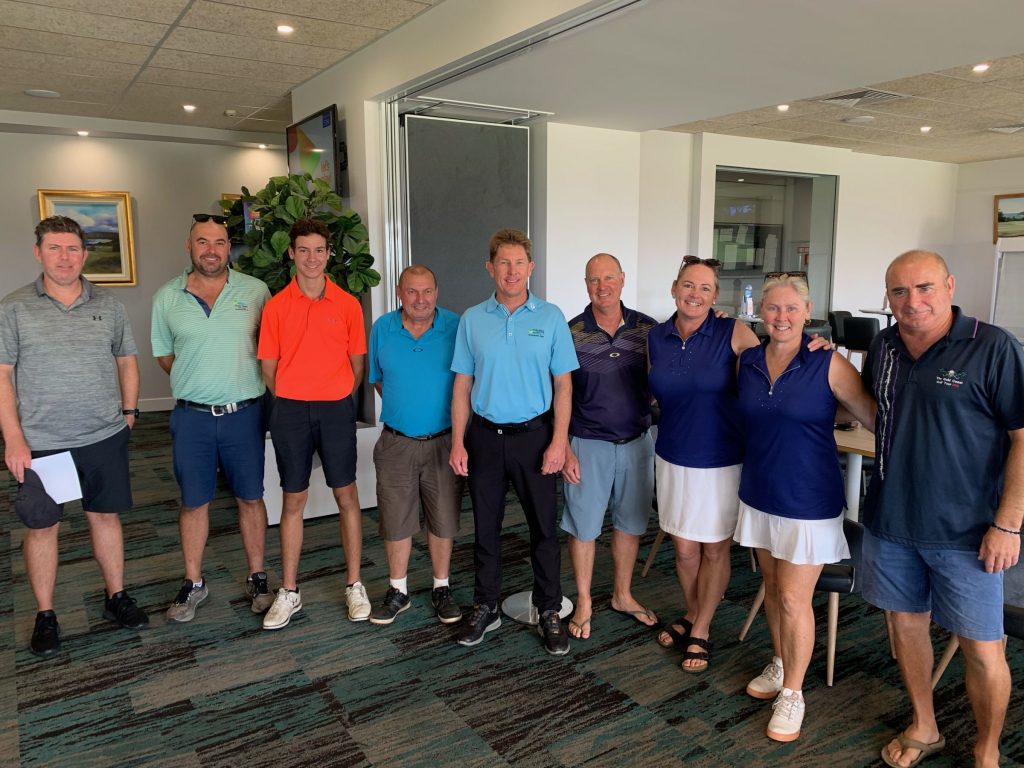 AM Scramble Results
Overall Winners
1. Jason Allum & Cameron Wehrle & Rodney Wehrle & Warren Wehrle
Score 55.375
2. Jason Hudson & Julie Ragen & Mick Smith & Katie Hudson
Score 55.375
3. Sean Neville- Smith & Desiree Herden & Aaron Neville- Smith & Craig Leigh
Score 57
4. Malcolm Parry & Lincoln Tubridy & MITCHELL MAY & Richy Lyons
Score 57.25
5. Lesley Armstrong & James Swanson & James Armstrong & Judy Hamilton
Score 57.375
PM Scramble Resultshttps://www.shellybeachgolfclub.com.au/wp-admin/plugins.php
Overall Winners
1. Jamie Stephen & Jill Macpherson & Damian Cooper & Eva Hartzell
Score 56.75 C/B
2. Jen Jones & Corey Jones & Brodie Knowles & Craig Gaunt
Score 56.75
3. Gary Jackson & Gary Shackleton & Michael Savage & Craig Mumberson
Score 57.25
4. Mitchell Ward & Brad Spurway & Alex Ray & Paul Ray
Score 58
5. Bailey Allen & Steve Allen & Jack Hill & Luke Barrie
Score 58.125