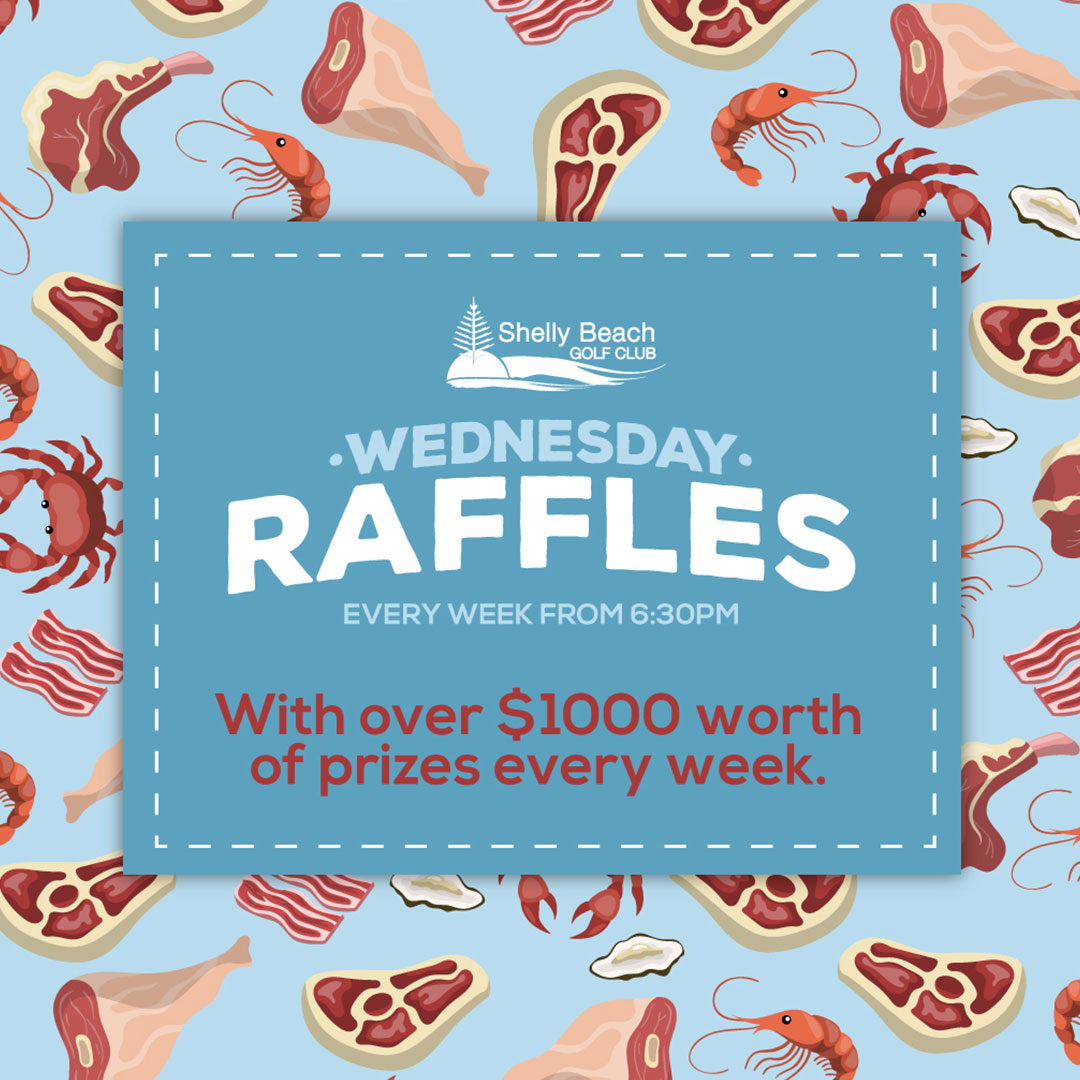 Wednesday Raffles
Wednesday, 29th June 2022
Starting from: 6:30 pm to 8:30 pm
View more Details
Wednesday Raffles
Wednesday, 29th June 2022
Starting from: 6:30 pm to 8:30 pm
Wednesday Raffles are back. With over $1000 worthof prizes every week.
With all proceeds going to the junior development fund. $10, $20 or $40 ticket packages available.With the $40 package including $40 of tickets and a FREE chicken schnitzel and drink from Aqua restaurant. Prizes include meat, seafood and breakfast trays plus in club vouchers.
Get there early to get your tickets and a spot.