29 May 2020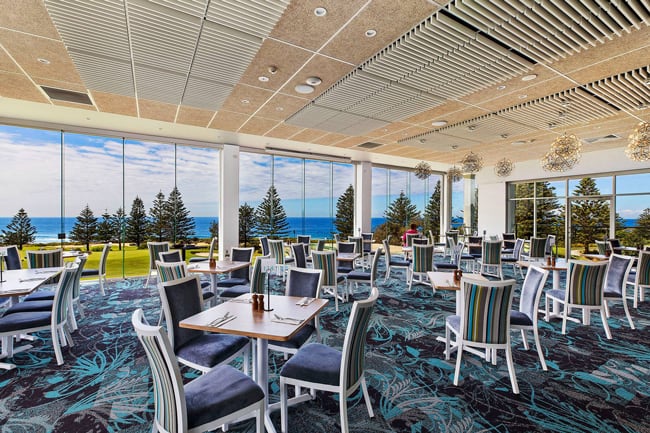 How and When will the Clubhouse open.
The NSW Government has announced that from Monday 1 June 2020, restaurants and cafes across NSW can open in line with guidelines.
We are allowed 50 patrons for each dining area taking into account there is 4 square metres per person inside the venue. A dining area is a place where a patron can sit and consume food.
The Club is required to have at least one Covid Marshal on duty to ensure patrons are complying with the rules.
All patrons including members of the club will be required to sign a register with their name and phone number when entering the venue.
It is not necessary to purchase food to be able to enter the venue and the kitchen does not need to be operating either. Patrons will be required to be seated when in venue and adequately spaced under the 1.5 metre rule. If anyone is showing symptoms or is ill, they will not be able to enter the venue.
Patrons are allowed to enter the gaming room and use the gaming machines, again they must be 1.5 metres apart.
Due to the restrictions in place it is important for the Club to make a few changes. The Club will operate in a similar fashion to pre Covid 19 in its operating hours. Due to the requirement for the adequate spacing of chairs and tables, we will be removing the snooker tables from the bottom bar and placing them in storage to allow for more patrons. As we are now in Winter it is important to maximise our internal space.
We have made the decision to open Aqua for lunch and dinner from Thursday the 4th of June, and it will then be open 7 days Monday to Sunday. The upstairs floor of the Club House will open from 11am each day. Please call the Club from 11am if you wish to making a booking for lunch or dinner.
The maximum group you can book individually is 10 and we require a deposit to be taken at your time of booking for group of four or more.
A new reduced Menu has been created by Chef Mel and I am sure we are all waiting to try the new menu.
In summary the whole process of the nation moving out of "lockdown" continues to change daily if not hourly, so don't be surprised if what we tell you today is different by the end of the week.
We should not lose sight that many people globally have lost loved ones, many individuals have been extremely sick and lost their incomes, yet for the vast majority of our golfing members we have continued playing the game we love.
Now is not the time as we reopen our doors to be complacent with social distancing practices and good hygiene, and that is why through the entire journey we have followed government and our industry peak bodies advice.
In closing, you were a member of a vibrant and healthy club providing a great golfing and social experience prior to the pandemic, and as we take measured steps to reopening our doors please be patient as it will take time and change to get back to where we were or whatever the post COVID–19 normality might be.