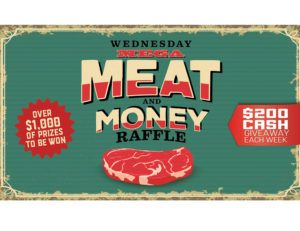 TICKETS ON SALE 5PM
RAFFLE COMMENCES 6PM
Come and WIN over $1,000 worth of meat trays and prizes in our MEGA RAFFLE. Plus purchase $20 worth of tickets to go in the draw to take home $200 CASH.
The CASH giveaway goes off every week and prizes include meat trays, roast packs, seafood trays and shopping vouchers plus in club vouchers to be won.